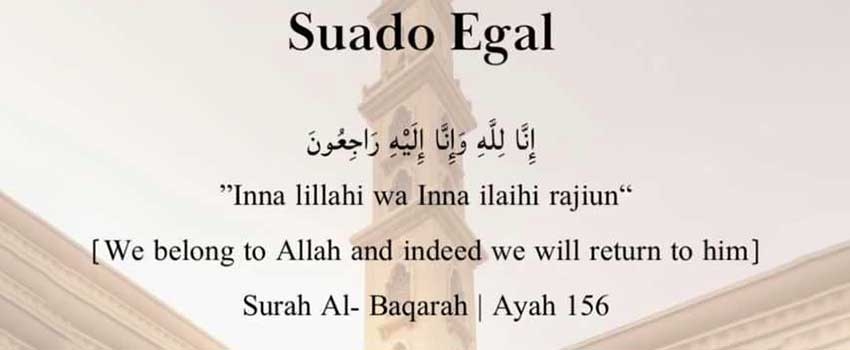 Support the Family of Our Beloved Sister Suado Who Has Returned to Allah
Support the Family of Our Beloved Sister Suado Who Has Returned to Allah
Introduction:
Assalamu Alaikum dear brothers and sisters,
It is with deep sadness that we inform you of the untimely passing of our dear sister Suado Egal. We gather to honour her memory and extend our support to her grieving family during this challenging time.
Objective:
Through this fundraising campaign, we aim to provide financial assistance and support for the family. The contributions made will help alleviate their immediate financial burdens, including funeral expenses and any other pressing financial obligations. We hope to come together as a united community to extend our love, compassion and assistance to those left behind.
Our Sister's Legacy:
Suado was a very loving, genuine, kind-hearted woman. She was a sister, a daughter, a friend, an aunt, and a loved one for many. Her absence will be deeply felt by everyone who had the privilege of knowing her, as her soul and beautiful spirit were immeasurable.
How Your Contributions Can Make a Difference:
Funeral Expenses: The cost of laying our sister to rest respectfully and in accordance with Islamic traditions can be a significant financial duty. Your donations will help cover funeral and burial expenses, ensuring a dignified farewell for our beloved sister.
Immediate Financial Assistance: The sudden loss of a loved one can create additional financial hardships for a grieving family. Your support will provide them with the means to meet immediate financial needs, such as closing affairs and other essential expenses.
Conclusion:
In Islam, we are taught the importance of supporting one another during times of hardship and loss. By coming together as a community and extending our assistance to Suado's family, we can mitigate their financial burden and provide comfort during this difficult journey of grief. Your generous contributions, no matter how big or small, will make a lasting impact on their lives and help preserve the memory of our beloved sister who was taken from us too soon.
May Allah reward you abundantly for your compassion and generosity. Please keep Suado, her family, and the entire community in your prayers.
Jazakallah Khair (May Allah reward you with goodness) for your support.