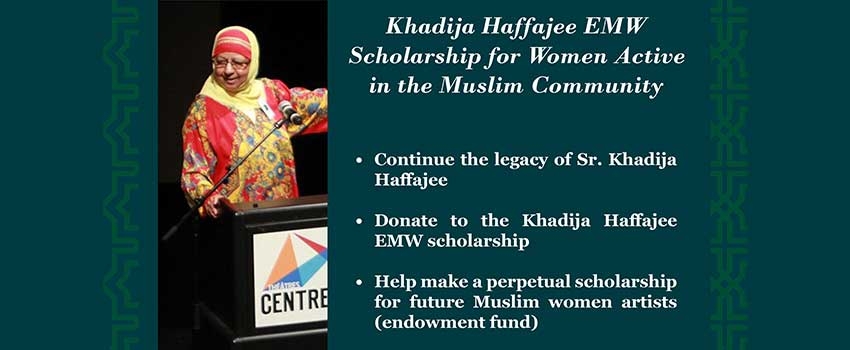 Donate to the Khadija Haffajee Expressions of Muslim Women Scholarship For Women Active In The Muslim Community at the University of Ottawa
Sister Khadija Haffajee (May Allah SWT have mercy on her) dedicated her life to helping women and girls access their rights in all spheres of society.
She inspired and was the spark that brought to life Expressions of Muslim Women (EMW). With her passing, we are asking you to help us continue her legacy by supporting the renamed EMW Scholarship for Muslim women studying fine arts at the University of Ottawa to the Khadija Haffajee EMW scholarship.
We are asking for your contribution towards the $20,000 goal to open up the now limited scholarship into an endowment fund, so that the legacy of Sr. Khadija Haffajee will continue. The potential ripple effects of this endowment will not only give immense blessings to Sr. Khadija who was the spark that made this scholarship possible but for all those who give generously.