Crowdfunding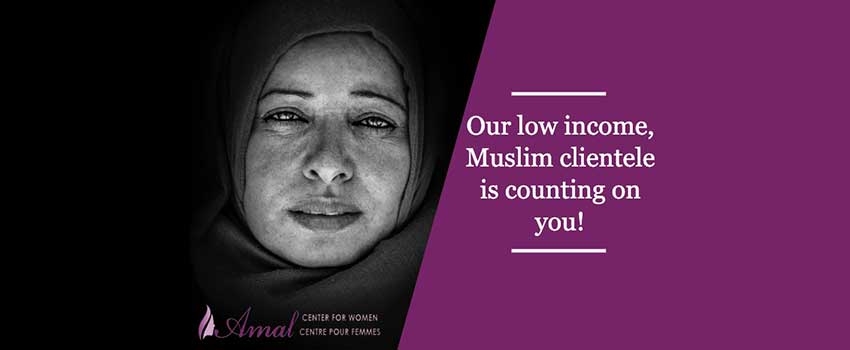 Donate to Keep the Amal Center for Women Open
Deadline:
Aug 12, 2019 12:00 AM
The Amal Center for Women is the only center offering FREE, CULTURALLY-SENSITIVE services and support to Montreal's Muslim women and families.
Amal's dedicated team has been serving the local community for over 15 years and has directly impacted thousands women and their families since its inception, but right now, we need you!
As a registered charity that is eligible to receive zakat, our center's life-saving services are dependant on generous donors, like you!
The incredible impact of your generosity
All fundraising proceeds will be to directly routed to our highly impactful and crucial operational needs. Our center is entirely volunteer-run, so your donation will immediately:
Support our dedicated and passionate social worker team's salaries so we can continue to provide FREE, CULTURALLY-SENSITIVE services to Montreal's Muslim women and families.
Keep our doors open, ensuring that we maintain a safe, welcoming space for Muslim women and families.
Keeping our center open means continuing to accept numerous client referrals from local organizations, and mosques, and continuing to support the heart of our communities, Muslim women and families. In a time when the rights, dignity and freedoms of Muslim women are threatened by the provincial government's Islamophobic Bill 21, our center's support services are more crucial than ever.
To support the Amal Center for Women's campaign on LaunchGood.com, click here.