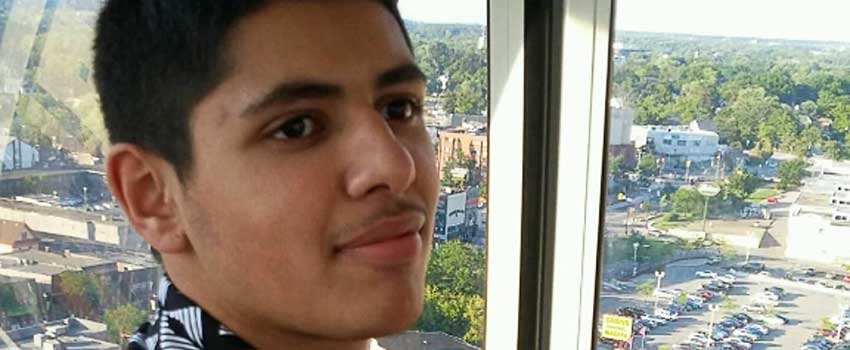 Brock University Yosif Al Hasnawi Memorial Bursary
19 year old Iraqi Canadian Yosif Al-Hasnawi was a first year Brock University Medical Sciences student and aspiring doctor. As reported by CBC News "Al-Hasnawi, often referred to as a Good Samaritan, was shot outside the Al-Mustafa Islamic Centre after trying to intervene as two people accosted an older man. The 19-year-old died of a single gunshot wound."
As reported by CBC News, witnesses at the scene questioned the actions of paramedics, who didn't seem to believe Al Hasnawi's statements about the seriousness of his wound and the fact that he was having difficulty breathing. As reported by CBC News, "It took paramedics 23 minutes to leave the scene at Main and Sanford that night, the court heard. The teen was shot at 8:55 p.m. ET, and pronounced dead at St. Joseph's Hospital about an hour later."
In October 2022, The two Hamilton paramedics, Steven Snively, 55, and Christopher Marchant, 32, who attended Al Hasnawi were found guilty of failing to provide the necessities of life. As reported by CBC News,  this is a groundbreaking case as this is the first time paramedics in Canada were found guilty for their part in someone's death as a result of their actions while working. Experts have said it may change how emergency responders do their job in the future."
This January, as reported by the CBC, the two former paramedics were sentenced to 18 months which will be served in the community.
As stated in The Hamilton Spectator: "Two paramedics made Canadian legal history by being criminally convicted for their lack of care. The community's trust in paramedics is diminished. And the Muslim community wonders if Yosif may have been better cared for if he wasn't Muslim. This case has "shaken (the Muslim community's) confidence that they are safe in Canadian society," Justice Harrison Arrell told the trial, referencing a victim impact statement from the director of Yosif's Muslim community centre. The case exposed possible "racial inequities between Muslims and the rest of the community and added to their feelings of discrimination in Hamilton and, indeed, the rest of the country."
To continue to honour Yosif's life and legacy, Brock University established the Yosif Al Hasnawi Memorial Bursary. 
According to the university, the bursary "provides financial aid for students who may not otherwise be able to continue their education at Brock University without support. This bursary will help ensure students worry less about their financial obligations and let them focus on learning, growing and maturing into Brock graduates instead." Yosif would have graduated in the Class of 2021 so members of that graduating class made financial gifts towards the Bursary Fund.