​​Call for Submissions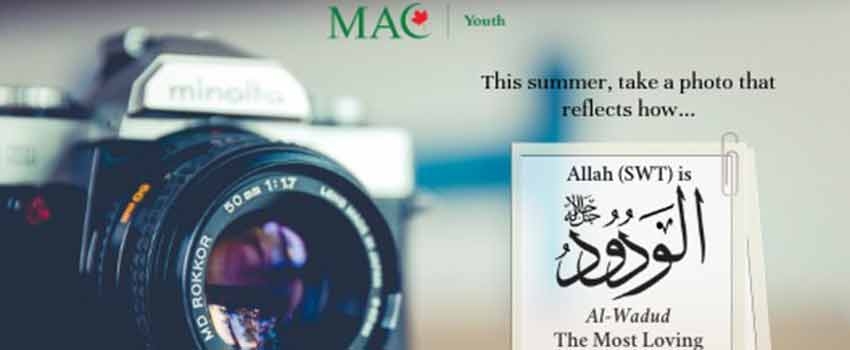 Muslim Association of Canada (MAC) National Youth Photography Contest
This summer, the MAC Youth Department invites all youth to showcase their photographic talents!
How to Enter
This summer, take a photograph of something that reminds you of Allah (SWT)'s the beautiful name: Al-Wadud, The Most Loving.
We want you to reflect on Allah's love and affection for His servants, and how this love manifests itself in your life and in the world around you.
Allah (SWT) attributes this quality to Himself in the Quran in Surat Hud and Surat Al-Buruj.
Write a short reflection (up to 100 words) about your photograph. Think about what inspired you to take the photo, and why it reminds you of Allah's love.
You can write in prose or poetry. Be open, honest, and creative!
Submit your photo and reflection to This email address is being protected from spambots. You need JavaScript enabled to view it. by September 20th along with your:
Full name
Phone number
Date of birth
City and/or MAC chapter
The Prize
Members of the MYD team will judge all submissions based on creativity and adherence to the theme.
All finalists will have their photo and reflection shared on MAC National's social media (Facebook and Twitter).
The winner of the National Youth Photography Contest will receive the grand prize of a $100 Amazon Gift Card!
To learn more about the contest and how to enter, click here