​​Call for Participants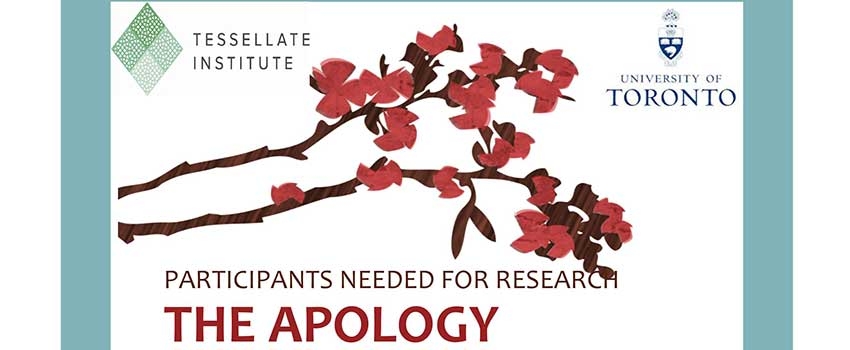 Young Muslim Women (18 to 40) Needed for Research on Forgiveness in Emotion Focused Family Therapy
Title of Study: The Apology: Examining the influence of unilateral forgiveness in the self-efficacy of young Muslim women
Thank you for your interest in learning more about this research study. I'd like to share more information with you to help you decide whether you wish to participate.
What is the Apology?
The Apology is a relationship repair mechanism developed for use in Emotion Focused Family Therapy. It involves writing a letter from a parent who has emotionally injured you and reading the letter from your parent's perspective to you. The apology is a form of unilateral forgiveness; this means that you do not have to read or give the letter to your parent. When used in therapeutic setting, this mechanism has been shown to increase feelings of self-efficacy.
How is this study using the Apology?
I'm interested in learning whether the Apology has value outside of a therapeutic setting. This means that if you participate, I will not become your therapist. Instead, we will talk about your experience writing the apology and reading it to yourself. I'm also interested in learning how writing an apology might contribute to feelings of self-efficacy.
What is an emotional injury?
An emotional injury is any "transgression that violates the expectation of a close relationship, which leaves one party feeling hurt and/or angry" (Meneses & Greenberg, 2014, p. 52). An emotional injury might be one distressing event or repeated behaviours. You define what an emotional injury is in your experience. If you have some resentment towards a parent, you likely have an emotional injury.
What is self-efficacy?
Self-efficacy is a term from Albert Bandura's work and relates to one's belief in their ability to experience and process painful emotions.
How will my data be used?
If you choose to participate in the study, you can decide how your audiorecording will be used.
You can consent for your audiorecording to be used as confidential data by the researcher. You can consent to the non-confidential use of identifiable data such as audiorecordings (but not names) in broader dissemination such as podcasts posted on the web.
If you consent to the non-confidential use of your audiorecording in a podcast, it is important to know that your voice will not be changed. This means that people may recognize your story from your voice. The podcast may go viral and be listened to by many people.
Am I eligible for the study?
This study is focused on Muslim women between the ages of 18 and 40. We have a prescreening that you would need to complete to assess you for eligibility. You may not participate in this study if: you are actively suicidal; you are in a violent relationship; you are currently abusing drugs or alcohol; or you are diagnosed with a personality disorder, psychotic disorder or posttraumatic stress disorder.
If you have additional questions later, you may contact me at: This email address is being protected from spambots. You need JavaScript enabled to view it., 226-346-0856
Thank you!
Arij Elmi, The Tessellate Institute