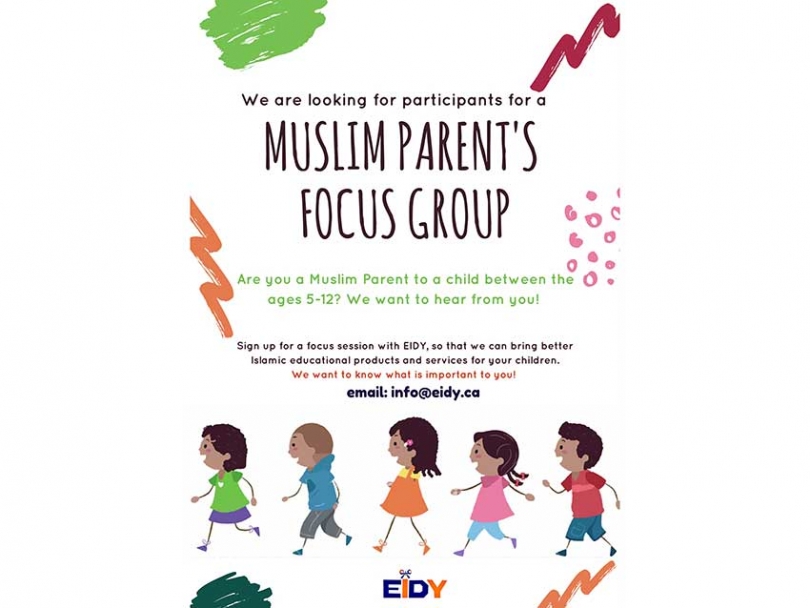 Participants Wanted: EIDY Muslim Parents' Focus Groups Online and In Person
12
August


2017
Participants Wanted: EIDY Muslim Parents' Focus Groups Online and In Person
Written by Nayaelah Siddiqui
Assalamu Alaikum :)
EIDY is a brand new company in Ottawa, Canada focused on providing fun and Islamically educational knowledge for Muslims children and families all across Canada. We believe that learning about Islam shouldn't be limited to Saturday School's on Weekends, but rather be a daily process which not only excites kids but also teaches them a lot.
EIDY
is holding a focus session with Muslim parents.     Would you like to participate?
We will be addressing and designing programs for Muslim children and would love to hear from you. If your child is aged between 5-12 - this is for you.
We want to know what your needs are to help you with educating your children about Islam.
Help us understand the challenges faced by Muslim parents who have children growing up in Canada.
We have ONLINE and in person focus groups /session.
You can sign up for one based on your preference.
Please email This email address is being protected from spambots. You need JavaScript enabled to view it. for more details.