Call for Donations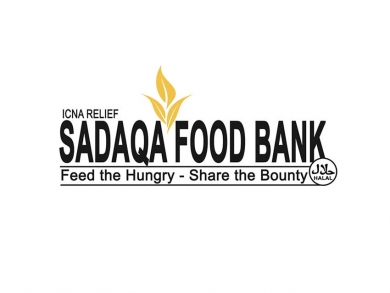 Sadaqa Food Bank Urgently Needs Donations To Replenish Empty Shelves
Sadaqa Food Bank in Ottawa has been trying to use the limited resources that we have to best serve everyone but urgently need donations to replenish the empty shelves.
You can help in several ways. You can donate some or all of the items listed below or make a contribution in any amount with a cheque made payable to the Sadaqa Food Bank.
Many people especially this time of the year are grateful for what they have. And this is a nice time to think about those who don't have much. So please consider donating so that those who are struggling will have what they need to make it through the winter months.
CRITICALLY LOW FOOD ITEMS:
Flour
Oil
Rice
Dry Beans
Cereal
Dry Pasta
Tomato Paste/Sauce
Canned Fish/Tuna
Peanut Butter
Honey & Jam
Baby Food and Formula
Canned vegetables and Fruit
Salt
Sugar
Snacks
SADAQA FOOD BANK will accept donations on Saturdays and Sundays, from 9:00 AM to 1:00 PM at 174 Colonnade Road South, Unit 34, Nepean, Ont. K2E 7J6; Tel: 613-225-0909.
If necessary, please contact us as follows to arrange for donations to be dropped off on a day other than the weekend:
Mumtaz Akhtar - 613-600-9206
Salim Jam - 613-889-0123
TAX RECEIPTS: All charitable tax receipts will be mailed out at the end of the year. If you want a tax receipt for your food (in-kind) donations please bring your purchase receipt to our office with your food donation.
FOOD DROP OFF LOCATIONS:
Al Jazeerah Food & Meat Market
Desi Price Club, Merivale Rd
M F Food Mart
Human Concern International
Abraar School
SNMC (Barrhaven)
Ottawa Muslim Association - Ottawa Mosque
Kanata Muslim Association (KMA)
Jami Omar Mosque
Assalaam Mosque
Centre Islamique de l'Outaouais
The Mosque of Aylmer / La Mosquée d'Aylmer
Masjid Ar-Rahman (Assunnah Muslim Association)
Islamic Society of Cumberland (Masjid Bilal)
Silk Road Foods
Barrhaven Market
Shirin Market, Kanata