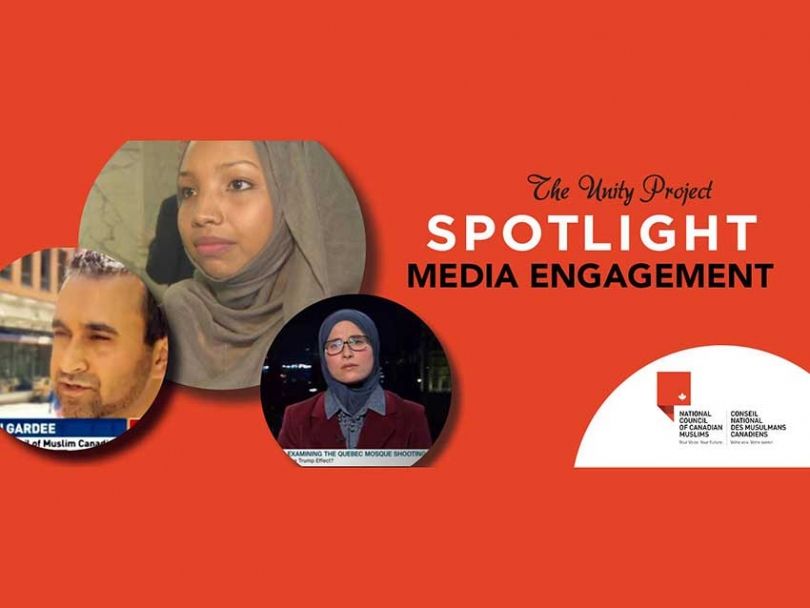 This Ramadan, consider donating your zakat to the National Council of Canadian Muslims To Help Fight Islamophobia. The organization has been declaired eligible for zakat
23
June


2017
This Ramadan, consider donating your zakat to the National Council of Canadian Muslims (NCCM) to help fight Islamophobia. The organization has been declared eligible for zakat by the Canadian Council of Imams as well as other Muslim Canadian Islamic scholars because NCCM's work is classified as 'Fee-sabeelillah', which is one of the eight categories of Zakat recipients detailed in the Qur'an (Chapter 9, Verse 60).
Salam-Alaykum Inshallah the first two weeks of Ramadan have brought blessings to you and your family.

Justice is a central tenant to Islamic belief. This Ramadan, the National Council of Canadian Muslims ( NCCM) is raising funds for its Unity Project which aims to provide the resources to build our capacity to build a just Canada and a united front in our fight against hate and Islamophobia.

Hate Crimes against Muslim in Canada have more than doubled in the last 3 years. Now more than ever we must come together as a community to help those who help us.

Donate to help NCCM expand its reach to defend more victims of discrimination, to engage policymakers on critical issues, to train new community leaders in advocacy, and to build more channels for civic engagement.
Learn more about their work from Gilary Massa, NCCM's Advocacy Coordinator:
Last week I heard the sound of the Adhan reverberate against the walls of Toronto City Hall. 
It was the first time that Torontonians were invited to take part in a community iftar in the city's official chambers. Over 300 Muslims, politicians, labour activists, and other community members came together.
It was an act of solidarity.  It was an act of community. And it was exactly what we all needed.
Just a few weeks ago, I spoke at the CUPE Ontario Toronto District Council about the NCCM's long-standing human rights advocacy.  A few days later, I spoke on Islamophobia at the CUPE Ontario Human Rights Luncheon, and the Toronto and York Region Labour Council's Aboriginal and Workers of Colour conference.  
Labour members from across Ontario approached me in tears, asking what more they could do to support Canadian Muslims in this current political climate.
The honest truth is that the Quebec City mosque massacre left me feeling afraid and lonely.  To think that such an act could be committed right here at home against worshippers made me sick to my stomach.
But it is our many, countless allies who give me hope.
This is what we do.  The NCCM is nurturing relationships and building alliances with so many Canadians - from all backgrounds - to work together to build inclusive communities.
With your support, the NCCM will continue the hard work to ensure that the rise of Islamophobia is overcome by a wave of love and unity that we know is out there. 
Please give generously to support the NCCM's Unity Project this Ramadan. 
Remember - your donation is Zakat-eligible (Canadian Council of Imams)
This article was produced exclusively for Muslim Link and should not be copied without prior permission from the site. For permission, please write to info@muslimlink.ca.