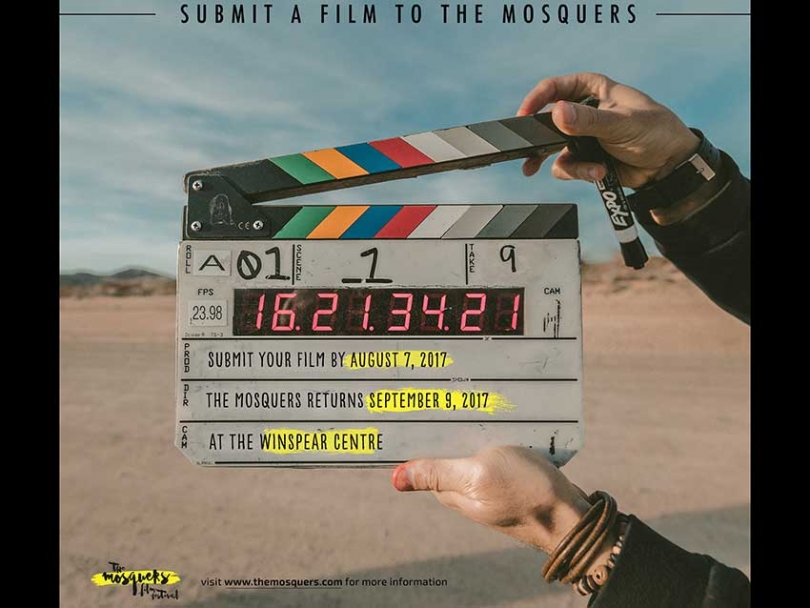 Mosquers Film Festival Opens Submissions Deadline August 7 2017
18
May


2017
The Mosquers Film Festival is North America's leading film competition with a focus on promoting awareness and education of current issues related to Muslims and the Islamic faith. We are calling for submissions for the 2017 season. The film submission deadline is August 7, 2017.
The Mosquers is open to all filmmakers in North America and across the globe. Film entries from any genre are accepted.
This year, the award categories include: Best Picture ($2000), Best in Cinematography and Sound ($1000), Best Performance ($1000), and People's Choice Award ($1000). A new category highlighting Albertan filmmakers has also been introduced – The Larry Shaben Award ($500).
The Award Show will be taking place at the Winspear Centre on September 9th, 2017 with featured comedian Jeremy McLellan. Shortlisted films will be screened in front of over 1000 guests in attendance.
The film submission deadline is August 7, 2017. More detailed information about the submission guidelines are available on our website here
About the Mosquers
The Mosquers Film Festival is a short film competition that aims to educate, entertain and build bridges through showcasing the diverse Muslim experience. The Mosquers Film Festival Foundation (The Mosquers) was formed in 2006 to create a long-term proactive plan to counter the media stereotypes of Muslims and the Islamic faith. Since then The Mosquers has become a recognizable organization in Canada and continues to attract increasing interest internationally. The evening comprises a red carpet ceremony, screening of the short film finalists, a feature entertainment portion, and the awards presentation. The evening ends off with a mixer where attendees and participants have a chance to network in a relaxed and enjoyable atmosphere.
To arrange for interviews or to learn more about the Mosquers Film Festival, please contact Aisha Karidio E: This email address is being protected from spambots. You need JavaScript enabled to view it. P: (780) 239-0740

This article was produced exclusively for Muslim Link and should not be copied without prior permission from the site. For permission, please write to info@muslimlink.ca.