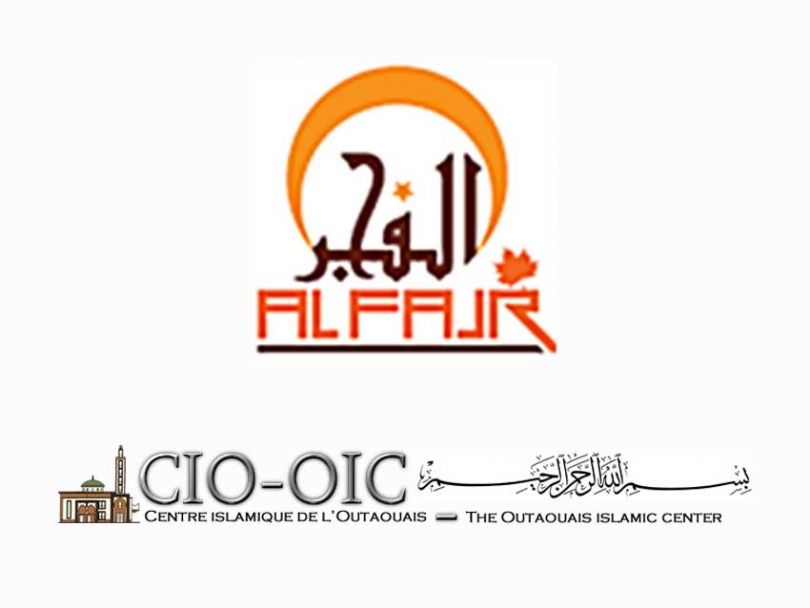 L'école Al Fajr est à la recherche de professeur(e)s Poste rémunéré à temps partiel
02
August


2017
Job Opportunity: Al Fajr School Is Hiring Francophone Saturday School Teachers in Gatineau Application Deadline August 31
Written by Chelby Daigle
L'école Al Fajr est à la recherche de professeur(e)s Poste rémunéré à temps partiel
Notre école:
L'école Al Fajr est une école d'enseignement de la langue arabe, de l'éducation islamique et de la mémorisation du saint Coran située à Gatineau, secteur Hull.
Elle fait partie du CIO (Centre Islamique de l'Outaouais)l'Outaouais).
Sa mission est de délivrer un enseignement de qualité aux enfants musulmans de la région. L'école accueille les enfants de 5 à 13 ans répartis dans des classes allant de la maternelle à la 7éme année. La clientèle de l'école est composée de familles musulmanes arabophones et non-arabophones parlant français.
L'école dispose d'un curriculum, de cahiers pédagogiques et de moyens audio-visuels. Nous tenons aussi des sessions de formation pour nos professeurs afin qu'ils puissent se perfectionner et exceller dans leur travail.
Votre rôle:
Sous la supervision de la directrice de l'école et du responsable pédagogique :
Vous serez appelé(e) à donner des cours d'enseignement de la langue arabe, de l'éducation islamique et de mémorisation du saint Coran.
Vous serez responsable de la planification annuelle, mensuelle et hebdomadaire de vos cours. Vous serez aussi responsable de préparer votre matériel pédagogique.
Vous serez responsable d'évaluer vos élèves et de communiquer les résultats aux parents et l'administration sur une base régulière.
Vous serez sollicité(e) à participer à des sessions de formations ou à des projets spéciaux.
Exigences du poste:
Les candidat(e)s à ce poste doivent détenir les qualifications suivantes :
Maîtrise parfaite de la langue arabe
La maîtrise des règles de récitation du coran (Tajweed) serait un atout.
L'expérience en enseignement de l'arabe dans un milieu communautaire serait un atout
Aimer travailler dans un milieu communautaire
Être motivé(e), engagé(e), et avoir de l'initiative.
Parler français
Pour postuler: 
Si le poste vous intéresse et que vous pensez détenir les qualifications nécessaires, veuillez SVP envoyer votre CV accompagné d'une lettre de motivation à l'adresse suivante : This email address is being protected from spambots. You need JavaScript enabled to view it.
Si votre candidature est retenue vous serez appelé à une entrevue.
Si vous avez des questions n'hésitez pas à nous écrire à l'adresse courriel susmentionnée.
This article was produced exclusively for Muslim Link and should not be copied without prior permission from the site. For permission, please write to info@muslimlink.ca.