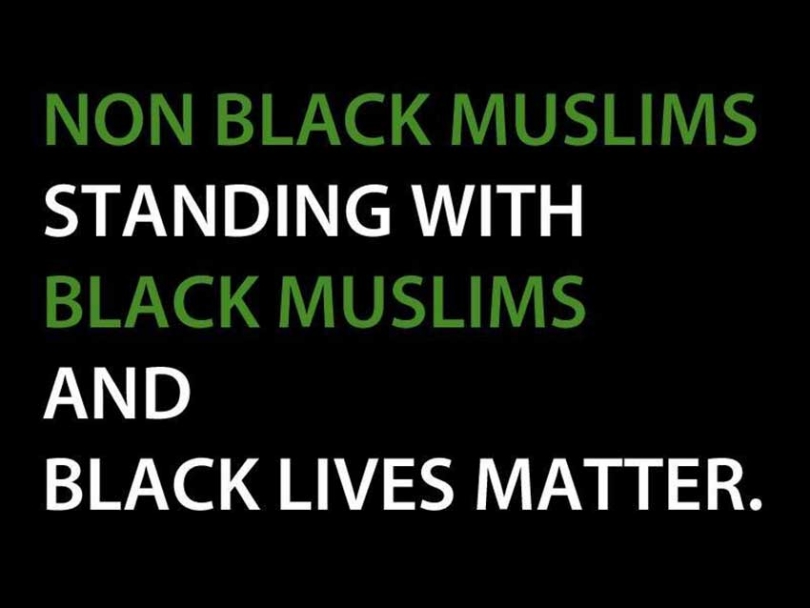 Non-Black Muslims in Toronto are crowdfunding to support Black Lives Matter Toronto in solidarity with Black Muslims and the BLM movement.
27
December


2016
Building Love with Black Muslims & Black Lives Matter Campaign is Crowdfunding for Black Lives Matter Toronto
Written by Ibrahim Hindy
Ibrahim Hindy has launched an online crowdfunding campaign with other non-Black Muslims in Toronto hoping to raise $5000 to support Black Lives Matter-Toronto as an act of solidarity and love for Black Muslims and the Black Lives Matter (BLM) movement.
For readers who wish to learn more about Black Lives Matter Toronto, visit their website here.
If you would like to learn more about the Black Lives Matter movement, we recommend reading the US-based Muslim Anti-Racism Collaborative's #BlackLivesMatter Toolkit for Muslims here. 
****** From the Building Love with Black Muslims and BLM Campaign Page:   "An Arab has no superiority over a non-Arab nor a non-Arab has any superiority over an Arab; also a white has no superiority over a black nor a black has any superiority over white except by piety and good action." Prophet Muhammad (ﷺ)

These are words that the Prophet (ﷺ) saw gave to us in his parting days. 

However, we know that both as humanity and as an Ummah we have much further to go in order to realize this reality. 

These past few days, have been incredibly difficult for many, and we need to overcome this difficulty by assuming our Islamic obligation and working towards creating racial equality. 

As an ummah, we have often discussed the importance of inclusivity, but have neglected to ensure that this is a reality for all members of our community. While it is uncomfortable to admit the issues that affect our most vulnerable and marginalized groups, it is important that we have open and honest dialogue to transform and strengthen our community. 

One brother said, "I'm glad this conversation is happening. It is difficult, but is necessary for us to be true to our religion. 10 years ago, no one would have blinked an eye."

This conversation would never have happened without the incredible work of the Black Lives Matter movement. If we as non-black Muslims are truly going to fight for justice, we must at least stand with those demanding that their lives should matter.

Our goal now is not just to "move on" but rather, to "move forward" and follow in the footsteps of the Prophet (ﷺ)  who not only defended marginalized groups but empowered them. When our Prophet (ﷺ) was offered political power and acceptance by the elites of society on the condition that he rejected and demeaned the slaves, the poor and the marginalized Muslims, he refused and instead endured persecution.

We believe there is much work to be done. We need more education, and honest discussion about race and equality. These conversations should not just take place in broader society, but happen within the Muslim community. 

We ask that you kindly donate to Black Lives Matter Toronto, as we commit to build solidarity and facilitate uncomfortable conversations within the Muslim community to help enable our community to fight for racial justice - the same justice that our Prophet Muhammad (ﷺ) aspired for us to reach in his final sermon. Help spread the word!