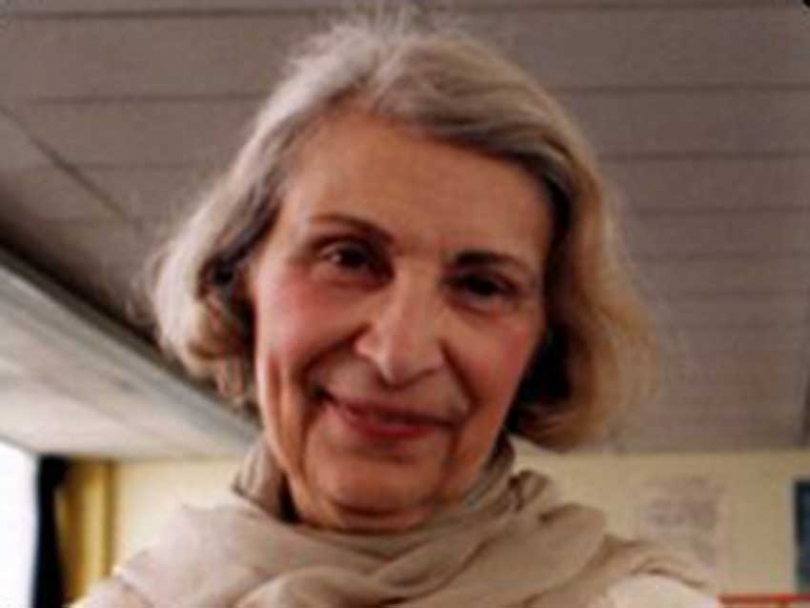 The late Lila Fahlman, founder of the Canadian Council of Muslim Women (CCMW)
CCMW
31
March


2017
The Lila Fahlman Scholarship is named after the late Dr. Lila Fahlman, a renowned educator and founder of the Canadian Council of Muslim Women (CCMW). The scholarship is sponsored by CCMW with generous donations from CCMW members and supporters. Each year, at CCMW's annual Women Who Inspire event raises funds to support promising Canadian Muslim women in their studies. The deadline to apply for the scholarship is June 30, 2017.
About Lila Fahlman
Dr. Lila Fahlman (C.M, PhD) "I believe in what I am doing, and I believe it should be done"
According to CCMW's website: "A descendant of one of the earliest Muslim families to arrive in Canada, the late Dr. Fahlman was born in 1924 in Limerick, Saskatchewan. Her diverse upbringing served as a guiding force for the creation of CCMW. Lila was born to a Lebanese father and an English-American mother. As a socially engaged Muslim in the Prairies, Lila was heavily involved in her local community including being an active member of the Girl Guides of Canada and serving as the Guard of Honour for the 1939 Royal Visit of Queen Elizabeth.
In 1982, Lila became the first woman in Canada to obtain her Ph.D. in educational psychology from the University of Alberta. In 2001, she further made her mark on history by becoming the first Muslim woman to be awarded the Order of Canada for her service to the Muslim community, violence against women and inter-faith dialogue.
In 2006, Lila passed away, but not without leaving her mark on Canadian history and setting the course for the future generations of Canadian Muslim women that would follow her. A celebrated author, educator, publisher, activist and Muslimah; CCMW continues to honour her memory each year through its work. This inspired by her creative vision and the Lila Fahlman Scholarship provided to Canadian Muslim women each year at the annual fundraiser Women Who Inspire."
Here are some more interesting details about Lila Fahlman's life. Her father was a Sufi from Lebanon. Her parents met in the United States, eloped, and moved to Canada. 
She married Albert Fahlman in 1941. During the war, Lila became a teacher through the Wartime Emergency Teacher's Training program while her husband was fighting overseas. After the war, they raised three children. Lila worked as a teacher and guidance counsellor and went on to complete her Ph.D in Education at the University of Alberta.
Lila's doctoral thesis "Towards on Understanding of the Lived-World of Lebanese Muslim Students & Their Teachers", an ethnographical study, revealed findings which provided Lila with the desire to found the Canadian Islamic Educational & Cultural Foundation and to begin the first government-sponsored Arabic language kindergarten.
Lila accomplished so much in her 82 years. She was the first Muslim woman to run for political office (Provincial NDP, Edmonton, '74). She founded the Canadian Council of Muslim Women in 1982. She spearheaded the campaign to save Edmonton's Al Rashid Mosque (the first mosque built in North America) and have it declared a historic building. She was the vice-chair of Vision TV, Canada's interfaith network. She was also the first Muslim woman chaplain in North America (for the University of Alberta).
Eligibility
A Muslim woman student who is:
is a Canadian citizen or a permanent resident of Canada. Please stipulate clearly which category you fall into;
is enrolled in a full-time graduate or undergraduate diploma or certificate program at a Canadian college or university for the academic year 2017-2018;
is committed to completing the full academic year. Should the candidate not complete the year, they must return the funds;
is making a recognized positive contribution to society through civic engagement and/or volunteering experience; and
preference may be given to those who have supported CCMW through their volunteer work.
To download this year's application click here
To learn more about the scholarships or apply, please email head of the Lila Fahlman Scholarship committee: Dr. Nafessa Sheikh Email address: This email address is being protected from spambots. You need JavaScript enabled to view it.
This article was produced exclusively for Muslim Link and should not be copied without prior permission from the site. For permission, please write to info@muslimlink.ca.