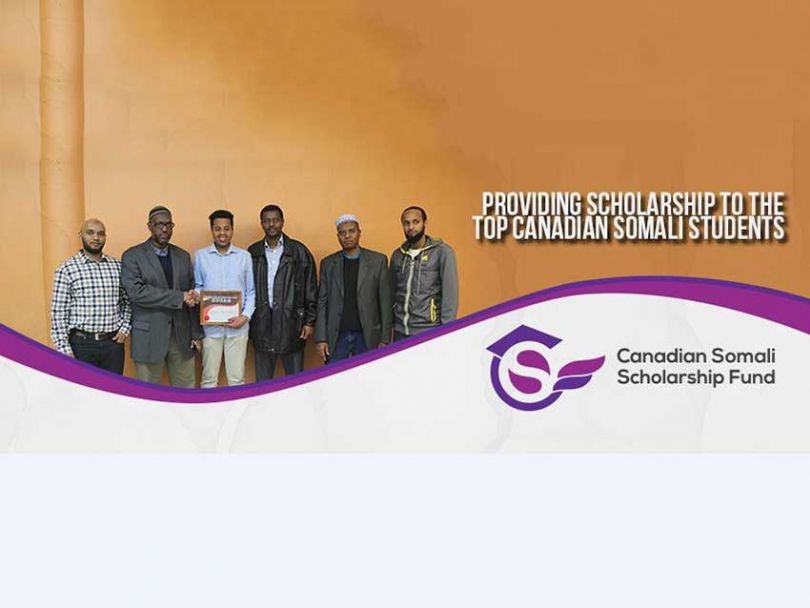 Apply For The Canadian Somali Scholarship Application Deadline August 18, 2017
23
June


2017
The Canadian Somali Scholarship Fund (CSSFUND) was created to encourage Canadian Somali students to succeed in post-secondary schooling and support development in academic excellence and community involvement.The scholarship is open to Canadian Somali Students entering first year post-secondary institutions in Canada. The CSSFund aims to develop leadership programs and networks and promote student involvement within the Ottawa Somali Community.
To be eligible for this scholarship, you must be: A member of the Canadian Somali community A Canadian citizen or permanent resident Enrolled as a full time student in the academic year 2017-2018 at an accredited post-secondary institution High Academic Achievement: This will be determined from your academic high school transcript.
Awards will be granted by an impartial selection panel using the following factors: Academic achievement (transcript required). Typed Statement by the candidate indicating why he/she deserves a scholarship and outlining his/her goals for their future education and career. This statement will be evaluated on content, grammar, spelling, organization and presentation of goals. Typed Statement about the candidate's leadership ability and community service involvement accompanied by letters of reference and other relevant documentation Essay of 750-1000 words on "What are your career goals, and how will earning a university degree or college diploma will help you achieve those goals?". Essays will be judged on content, grammar, spelling, organization and presentation. Academic Recommendation: The applicant must provide testimony of scholarly excellence by way of one (1) letter of recommendation from a teacher.
The deadline to apply is August 18, 2017. 
Download the application online here
This article was produced exclusively for Muslim Link and should not be copied without prior permission from the site. For permission, please write to info@muslimlink.ca.