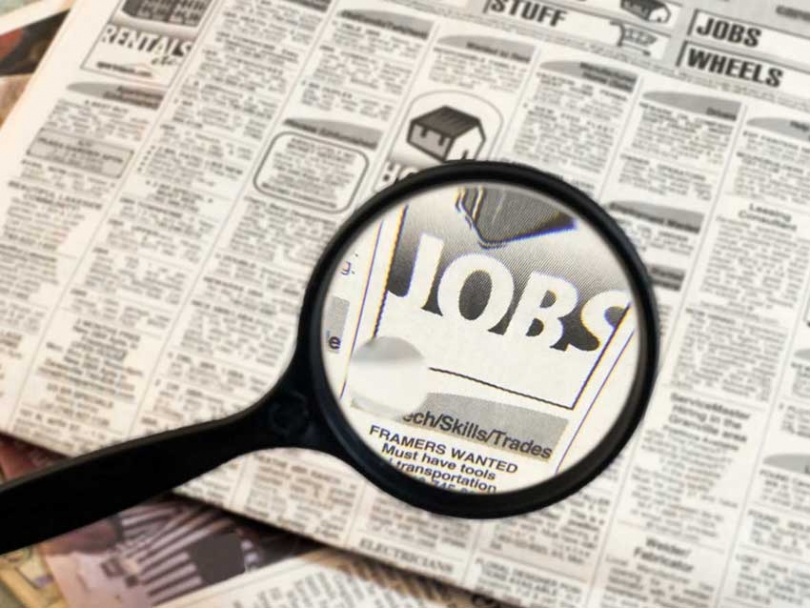 Photo Credit: http://www.jobshunter.org
23
January


2011
Want a career in the Federal Government? 5 ways to get in
Written by Farhia Ahmed
The Federal Government is Canada's largest employer. There are over 75 different federal organizations to choose from. Whether you're interested in working in exotic foreign locales, amongst the trees and rocks outdoors, even in a plain old office, there is an opportunity for everyone. From the recent graduate to the seasoned professional, the Federal Government offers an incredible amount of diversity in employment.
Now the question is: how do you get a piece of the action?
There are various ways to get in. Here are the five most common ways, along with the advantages and disadvantages to help you decide.

1.             Term or indeterminate Employment
A term position is one which has an expected date of termination, e.g. a term of six months to one year. An indeterminate position is one wherein the duration has not been determined in advance. This is also referred to as a permanent job. 
Both term and indeterminate positions are internal positions with all the bells and whistles, meaning they bring all the benefits: health, dental and pension. The only way to get these jobs is to compete for them.
These positions are posted on the centralized government website called www.jobs.gc.ca. This website is managed by the Public Service Commission of Canada.
The downside
What many people don't know is that it can take anywhere from three months to one year (in some cases, even longer!) to land a term or indeterminate position through jobs.gc.ca. Once your application has been submitted, it goes through three major successive screening processes. In the majority of cases, you are competing with hundreds of other applicants all trying to land that one elusive position being advertised.
The upside
Although challenging, the good thing about this process is that everyone is treated equally and put through the same pre-determined assessment criteria.
You can make really good money fast buy offering your consulting services or selling your goods. We are talking up to $25,000 per contract without competing.

2.             Casual Employment
A casual employee is a person hired by a department or agency for a period of no more than 90 consecutive days in one calendar year, in one particular organization. 
The downside
A casual worker is not considered to be an employee of the organization s/he is working for and therefore does not qualify for internally posted positions open only to Federal Government employees.
The upside
The benefit to working as a casual employee is that you can find employment almost instantly!
Until recently, the only way to get a casual contract was to know someone on the inside. As of 2009, however, casual contracts have been routinely posted on www.jobs.gc.ca.
To get a casual contract, all you need to do is find out about an opportunity, either online or through networking, and apply. Because of the lack of red tape involved in this process, you could start working within a couple of days, as opposed to months or years!
Bonus: You earn more as a casual contractor because you don't pay much in terms of taxes and nothing on union dues! Plus, causal opportunities can be anything from an entry level position to an executive level posting.

3.             Staffing agency employee
A staffing agency helps place people in short term positions. Although agencies do offer some permanent placements with private sector clients, it is extremely rare to find permanent government work through an agency because of strict staffing regulations in the government.
Over the last 10 years, there has been controversy concerning the amount of money agencies were earning in comparison to how much the employees they placed were making. For instance, the top 5 staffing agencies made a combined total of $314.6 million dollars last year. In November 2009, new legislation in Ontario changed the way agencies could run their business. Some of the major changes include: 
Staffing workers are entitled to public holiday pay even when they are not on a work assignment.
Agencies must pay severance and termination pay if they do not give workers a new assignment within a specific amount of time.
The upside
A staffing agency is a good way to build up work experience in the Federal Government. It will allow you to build your resume and your network and at the same time give you the opportunity to get to know what the different federal departments are like.
The downside
The major downside is that you will assuredly be paid significantly less working for staffing agency in the Federal Government then a term and indeterminate employee or a contract worker. The fact of the matter is that you are the money maker for the staffing agency. Don't be surprised to see them make anywhere between 30-50 per cent of your paycheque!

4.             Work as a consultant/contractor
If you are a professional with services or goods to offer, then you may want to consider being an independent contractor or consultant working for the Federal Government. 
The Federal Government spends billions of dollars each year buying goods and services. Last year, the Federal Government spent $7.5 billion dollars on a wide range of professional and special services.
The upside
You can make really good money fast buy offering your consulting services or selling your goods. We are talking up to $25,000 per contract without competing. There are hundreds of opportunities listed daily. Although you are working for the government, you are your own boss!
The downside
If you are looking for contracts over 25K then you will need to compete for them using an online tendering system called MERX. In competing for these contracts you are up against potentially hundreds of providers throughout North America.
Unlike the agency approach, you will have to network and find your own contacts. You mostly will have to bid for contracts through proposals and experience lengthy waiting periods in between contracts.
You can look for these opportunities on the Contracts Canada website: http://www.contractscanada.gc.ca/connexes-related-eng.html

5.             Get bridged
Bridging is a staffing option given to managers in the Federal Government to facilitate the hiring of students who work for them. Bridging can occur when a student has finished their studies and their placement in the organization as either an FSWEP candidate (Federal Student Work Experience Program) or a Co-Op student. 
The upside
Managers can offer permanent or temporary positions to their students employees without making them compete for the position.
Students have a two year window after graduation to take advantage of this opportunity.
The downside
If you are interested in getting bridged in, you must find an opportunity within your two year window. Otherwise, if you miss your chance, you'll have to compete on jobs.gc.ca like everyone else.
Even if you are a Master's degree graduate with superior education and experience, you can only be bridged in at an entry level position.
Farhia Ahmed is Career Consultant based out of Ottawa. She is the Principle Consultant and Owner of the JobHunters - Federal Government Job Specialists [www.thejobhunters.ca.] The JobHunters is a career consulting service specifically and exclusively designed for individuals seeking to gain employment in the Canadian Federal Public Service.
This article was produced exclusively for Muslim Link and should not be copied without prior permission from the site. For permission, please write to info@muslimlink.ca.